Thermal Energy Audit
Any surface above absolute zero temperature emits infrared radiation which can be measured on infrared spectral band of electromagnetic spectrum.
Thermography procedure is an extremely easy method of practically monitoring, sensing and recording the surface heating and temperature without touching the surface.
Thermal camera is used to capture the heat images of surface of objects.
Why should one go for Thermography ?
Energy Savings: Acknowledging and updating energy inefficiencies automatically reduces a building's demand for energy. An energy audit also increases the building owner's knowledge of operating systems and their proper maintenance, which subsequently further decreases energy usage.
Financial Savings: Energy savings and financial savings go hand-in-hand. By identifying and committing to strategies that help reduce energy consumption, a building's energy costs can be greatly reduced.
Increased Occupant Comfort: Indoor environmental quality and overall occupant comfort levels can be raised by simply managing select systems in a building. For example, by upgrading an HVAC system, air flow can be regulated by providing heating and cooling only when necessary. Improved lighting levels can also create a more comfortable atmosphere while reducing energy costs.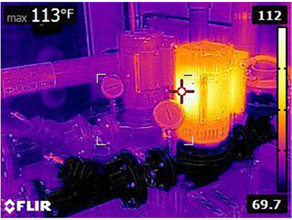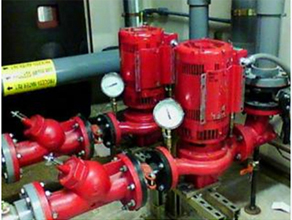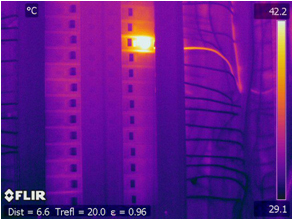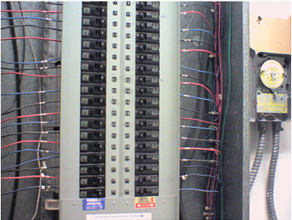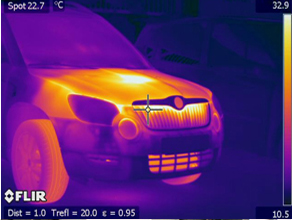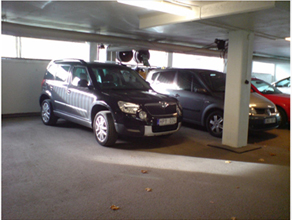 IA offers high end Thermography
We can detect electrical problems of improper connections, load imbalance, overloads, arching, corona at motors, panels, capacitors, cables, transformers & bus bars through our highly sensitive thermography instruments.
We can detect thermal/mechanical problems of leaks like air/steam, levels, misalignment, stress corrosion, cracking areas for mechanical utilities such as shaft, pipes, furnaces, blowers, air compressors.
Thermography only identifies surface temperatures, and we provide analytical reports to determine the reasons for the patterns within the surface temperatures.
Benefits of Thermography Services by IA
Timely detection of defects & timely rectification.
Reduction of production losses due to unplanned shutdowns.
Reduced maintenance and repair costs
Increased equipment life
Increased Mean-Time-Between-Failures (MTBF) & equipment reliability
Increased productivity and profitability
Thermography can detect problems such as
Switchgear in organization and substations
Transformers and motor
Power transmission lines
Distribution panels, circuit breakers and conductors
Computer and low voltage systems
Machine control Panel
PLCs (Valves & Relays)
solar pvc panel  and many more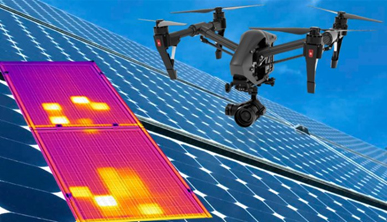 Figure 1air borne solutions for thermal audits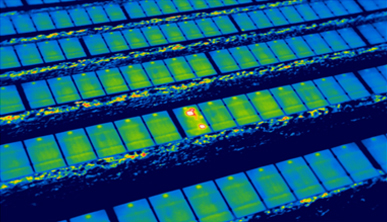 Figure 2 detection of hot spots on solar panels